If you have succesfully taken part in an EPSO competition or a selection process run directly by an EU agency, you might get a notification that reads something like this:
In relation to your application for the position of [JOB TITLE at INSTITUTION NAME], we are please to inform you that you have been placed on the reserve list for this profile.
This article will explain what does this mean, why it's a good thing, and why you should try to get on as many reserve lists as possible.
What are 'reserve lists' in EU institutions?
'Reserve lists' are pools of applicants that have sucessfully gone through the selection process of EPSO or an EU agency and are now "shortlisted" as potential employees. When the EU institution that organized the selection process has an actual vacancy to fill, a job offer will be sent to the most appropriate person on the reserve list.
The person has a month to accept the job offer. If the person declines the job offer, it is sent to the second most appropriate person on the reserver list, and so on until either the vacancy is filled, or there are no more persons on the reserve list.
If there are no more persons on the reserve list or the list expires, to attract staff for a particular type of jobs the agency must organize a new selection process and create a new reserve list.
Are reserve lists used by all EU institutions?
Yes, all EU institutions use reserve lists.
The European Commission, the European Parliament, the Council, the Court of Auditors, the Committee of the Regions, the European Economic and Social Committee and a few other EU institutions hire exclusively through the European Personnel Selection Office (EPSO) reserve lists.
The 40+ EU agencies usually create reserve lists and hire staff throug their own selection procedues. However, EU agencies can also use EPSO reserve lists.
Positive aspects of placement on a reserve list
If you are on a reserve list, you do not have to participate in further competitions for the same type of vacancy. You might be considered for a position until the list is valid and new (possibly, better qualified) candidates cannot enter the particular list.
If you are good at networking AND are on a reserve list of a particular EU institution, that significantly increases your chances of being hired.
Institutions tend to prolong validity of lists until the maximum limit (usually 4 years) to decrease administrative burden for their HR departments. This prolongs your elgibility and chances to get a job at an institution you like.
Negative aspects of placement on a reserve list
Being placed on a reserve list does not guarantee employment in an EU institution.
It is impossible to tell when you might get an offer, and the list validity can expire without you getting an offer.
Job offers are usually sent to the person thats viewed as most appropriate for a particular vacancy. Overqualified candidates (you?) can be passed by other persons on the list.
Strategic job applications to land on a reserve list
If you have an EU institution that you would like to work for (did you know there are 40+ EU agencies covering just as many fields of economy and society?!), it's impotant to apply to its vacancies immediatelly. Even if you are not interested to change your job right now. Why?
Because of the 'reserve lists' system. Reserve lists are by default valid for 2 years and can be extended for up to 4 years. This means that at the moment when YOU decide you are ready to work for an EU agency, the agency might not have any vacancy announcements for another 2-4 years.
If you decide to go through EPSO to get a job at the European Commission, the European Parliament, the Council and a few other "main" EU institutions, the process takes at least 9 months and most succesful candidates do not get offered a job right away. Also – most people pass EPSO exams only after several tries, so it's good to practice. This is another reason why it's important to get on a resrve list as soon as possible.
For how long are reserve lists valid?
Reserve lists of EPSO and EU agencies are usually valid for two years, and can be extended for up to four years in total.
Extension of a reserve list largely depends on the quality of candidates remaining on the list, and such internal considerations as if an EU institution will need a large number of the particular professional profile in the near future. If there are a few candidates remaining on a list and/or a large hiring drive is planned, the institution will choose to run a new selection process.
Will I be removed from a reserve list if I do not accept an offer?
No, you are not removed from a reserve list if you do not accept a particular job offer. You might get another job offer as long as the list remains valid.
Can I find out who else is on a reserve list?
No. This is confidential information. Leaking this information would be a serious breach of EU data protection rules.
Can I apply for other jobs at the same institution if I'm already on a reserve list?
Yes. And – you definitively should. To maximize your chances of being hired in the foreseeable future, you should apply to as many selection processes throught EPSO or directly with the desired institution as possible.
What happens after I get a job offer?
If you get a job offer after you placement on a reserve list AND you accept it within a month, the process is quite straight forward. You are then required to undergo a medical examination.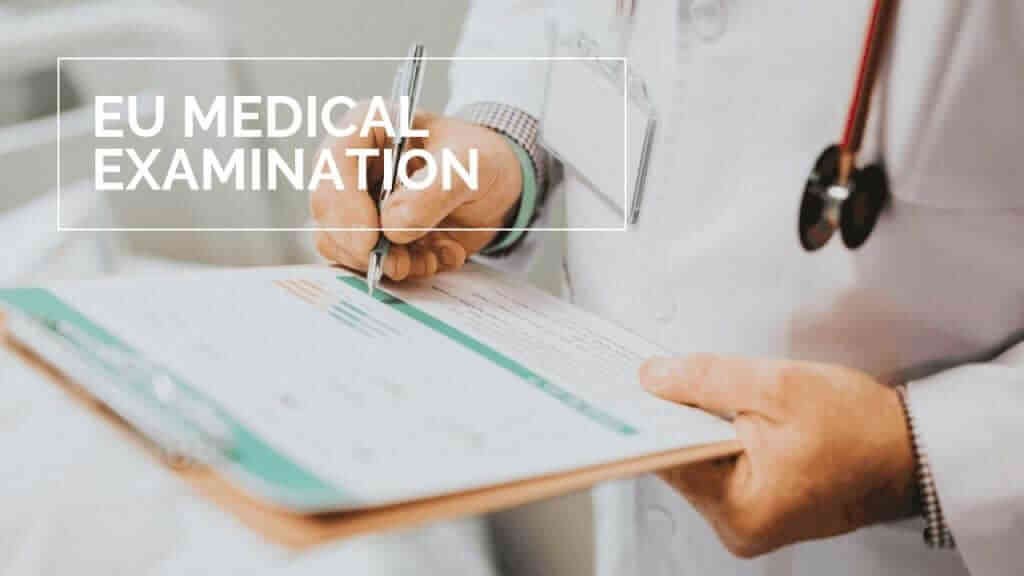 If you succesfully pass the medical examination, you are hired for a job in the same contract type and grade that was advertised in the vacancy announcement: administrator, assistant, contract agent.
What questions or suggestions do you have for this article? Please share in a comment below and let's make this resource better for you and other readers!